In order to be a competitive candidate for a position in sonography, successful completion of an ultrasound program is a must.  Visit our directory to find schools in your state.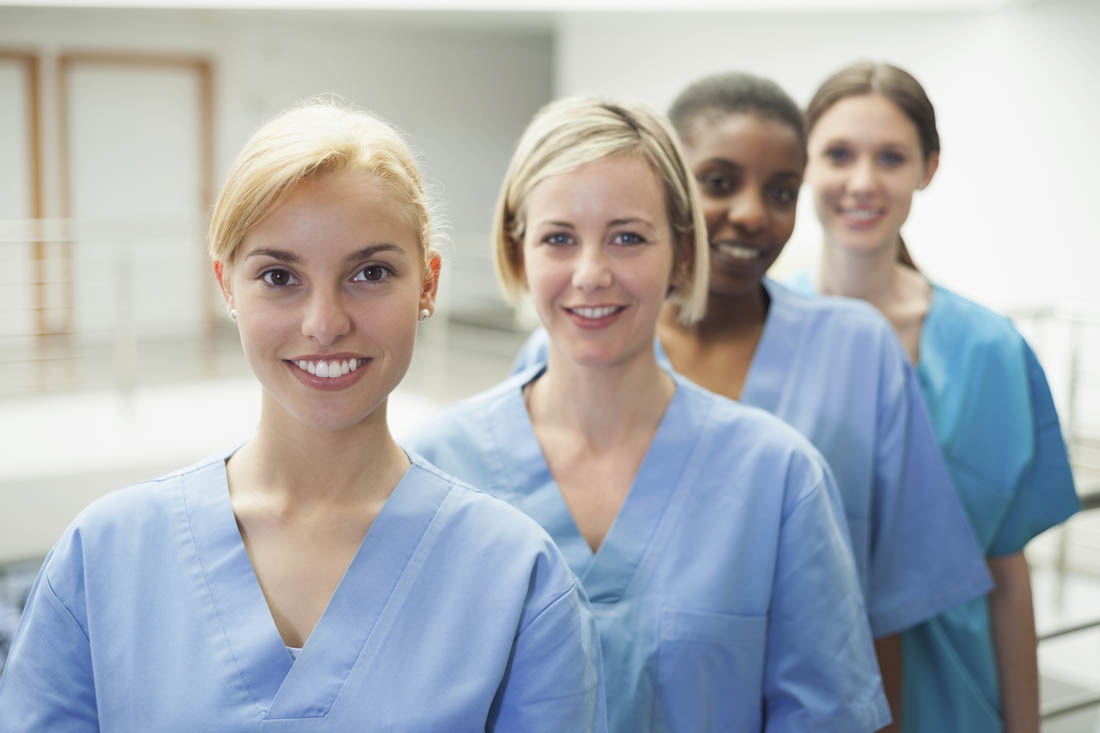 An ultrasound technician, also referred to as a sonographer, ultrasonographer or diagnostic medical sonographer, is more than just a person waving a probe over a patient's body. He or she must be well rounded having a firm knowledge of biology, physics, technology, health and patient care. As part of a certificate or ultrasound technician degree program, students have the chance to complete ultrasound courses & programs in each of these subject areas.
For those who are already working as sonographers, they would be wise to complete advanced ultrasound courses to further specialize and advance their careers. Those who are certified through the ARDMS (American Registry for Diagnostic Medical Sonography), a credential which is recommended and in many cases essential for successful employment, are required to complete 30 CME (continuous medical education) credits related to the ultrasonography within three years of certification.
Find School & Program Information

Core Ultrasound Courses
Core ultrasound classes may be divided into pre-professional (or pre-requisite) courses and those related to the profession of sonography. While ultrasound curriculum varies from school to school, here are some examples of common courses:
Pre-professional/Pre-requisite Ultrasound Courses
Physics
Algebra/Applied Mathematics
Computer Technology
Communications/English
Biology (Anatomy & Physiology, Microbiology)
Health Ethics
Psychology/Sociology
Medical Terminology
Professional Ultrasound Core Courses
Introduction to Sonography
Ultrasound Instrumentation
Ultrasound Physics
Sonography Patient Care
OB/GYN Ultrasound
Cardiovascular Sonography
Abdominal Sonography
Neurosonography
Clinical Internships and Labs
Specializations & Concentration Tracks within Ultrasound
Some ultrasound degree programs allow students to specialize or concentrate in a particular area of ultrasound through extended coursework and focused clinical rotations. Some examples of common specializations are:
General Ultrasound: This specialty includes abdominal sonography (i.e. the liver, spleen, kidneys, gallbladder and pancreas), obstetric sonography (ultrasounds of a developing embryo/fetus inside the mother's uterus) and gynecologic sonography (ultrasounds of the female reproductive system).
Cardiac Ultrasound: Sonography of the heart.
Vascular Ultrasound: Sonography of the blood vessel system throughout the entire body.
Advanced Ultrasound Courses
Ultrasound techniques and equipment continue to become more advanced, just as the demand for sonographers continues to increase. As a result, sonographers need to and should continue their ultrasound training even after they've secured employment. Not only can professional development help an ultrasound technician become more specialized and advance their career; to maintain ARDMS certification, CME credit hours must be completed. The ARDMS approves of numerous institutions and organizations that offer advanced ultrasound courses as continuous medical education hours. For example, the Institute for Advanced Medical Education (IAME) offers many ultrasound classes, such as in areas of fetal echocardiography, T.I.P.S. imaging and breast interventional procedures. Or the Society of Diagnostic Medical Sonography (SDMS), for instance, offers free ultrasound training to its members, such as courses on Doppler ultrasound, neck sonography and aortic imaging.
FAQs
Can some classes be taken online?
If you are just starting your sonography degree or educational program, a portion of your ultrasound training has to take place in person for hands-on experiences in the lab and clinical internships. But there are some hybrid ultrasound programs, particularly at the Bachelors and Masters levels, that offer theoretical courses online and practical ultrasound classes in person. If you are completing a higher level degree and have already completed clinical hours as part of a 2-year program, for example, in some cases all ultrasound courses can be completed online. Also institutions that offer advanced ultrasound classes offer several of them online.
I struggle with Physics and Science Courses. Am I still a good candidate for ultrasound programs?
Yes. If you struggled with sciences in high school, it does not disqualify you from being a successful ultrasound technician. While physics and science classes can be challenging, and are an important part of an ultrasound program, they are not the only emphasis of the ultrasound curriculum. The physics, biology and medical courses you will be taking will directly pertain to the field of sonography. As you complete experiential labs, it will help you understand what you have been reading in a scientific text book. Plus, there is an emphasis on study groups within an ultrasound program, so you and your classmates can help one another understand certain areas you may find difficult. As you complete your clinical internships, perhaps the most educational component of your program, you will understand the science behind ultrasound more profoundly.
Other pages you might like: