Last month, iData Research—which maintains it is "the leading global authority in medical device and pharmaceutical market research"—released a report indicating the ultrasound imaging equipment market will see consistent growth throughout the rest of the decade.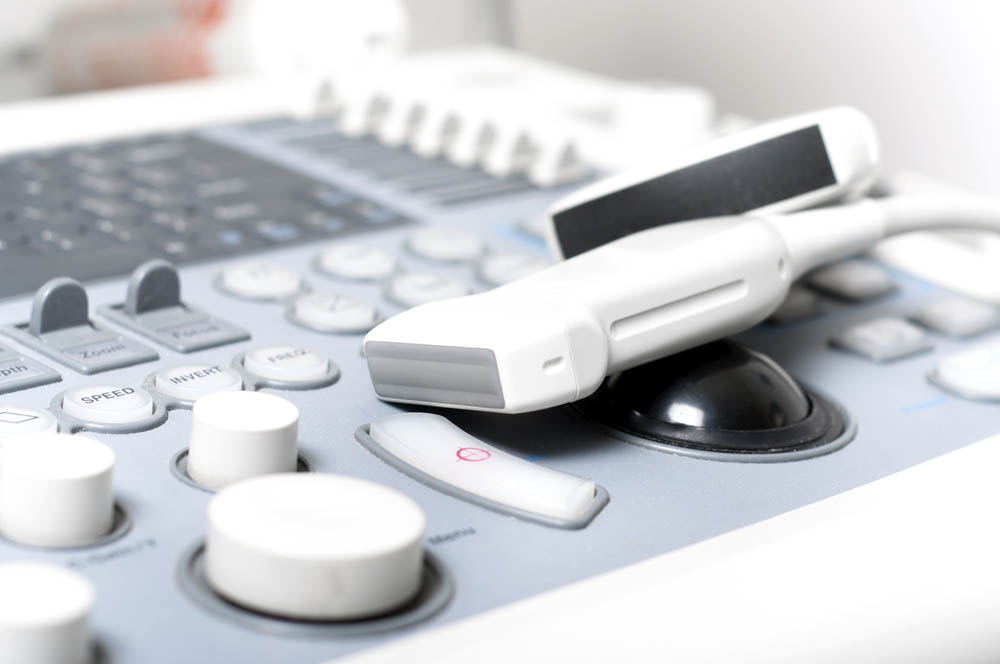 "The ultrasound equipment providers in the United States are likely to see stable, reliable growth in the coming years," states an iData Research blog post from January 12, 2015. "Already a billion-dollar industry in the U.S., the ultrasound imaging equipment market is projected to pass the $2 billion mark by 2020."
According to the CEO of iData Research, Dr. Kamran Zamanian (as quoted in a January 12th press release), generally speaking medical equipment markets spike up and down; since the ultrasound equipment market is projected to have continuous growth, that makes its performance unusual.
"New, groundbreaking technologies" and replacement sales are some of the drivers for the ultrasound equipment market's consistent increase.
#Ultrasound Equipment #Market #Sales Boosted by #3D and #4D #Imaging Technology #Innovations: http://t.co/MyJMCsDyfs pic.twitter.com/avQIV1bo7t

— iData Research Inc. (@iDataResearch) January 12, 2015
Some Highlights from iData Research's "U.S. Diagnostic Ultrasound Imaging Equipment Market – 2015" report
The stability of the ultrasound equipment market in the United States is due in large part (over half) to continuous sales (including replacement sales) for cardiology and radiology segments. iData Research did find however that it is becoming trendier for radiology departments to buy smaller and more specialized (more cost-effective or budget- friendly) ultrasound devices. "Additionally, radiology ultrasound equipment sales are limited by the increasing number of hospital departments performing their own ultrasound exams, and not sending patients to radiology," states iData Research's blog.
According to iData Research, as "radiation-free needle placement procedures" expand in scope, so too will the demand for point-of-care ultrasound devices. (Examples of "radiation-free needle placement procedures" using ultrasound might include biopsies, fluid drainage, anesthesia and other types of procedures.) For instance, according to iData Research, anaesthesiologists more than doubled their number of procedures they performed using ultrasound between 2010 and 2013.
iData Research says that GE Healthcare, Philips and SonoSite are responsible for over half of the U.S. ultrasound imaging equipment market, but that there are more than 15 other companies worth noting and that are on investors' radars.
The "U.S. Diagnostic Ultrasound Imaging Equipment Market – 2015" report describes the ultrasound equipment market for cardiology and radiology segments, as well as obstetrics & gynecology, urology, surgery, vascular, breast, ophthalmicand point of care segments. The report also describes equipment in terms of procedures, from endoscopic and guidance to cardiac and diagnostic radiology ultrasound procedures.
POCUS: What is Point of Care Ultrasound?
In their New England Journal of Medicine (2011, Vol. 364) article, Christopher L. Moore, M.D., and Joshua A. Copel, M.D. wrote: "Over the past two decades, ultrasound equipment has become more compact, higher quality, and less expensive, which has facilitated the growth of point-of-care ultrasonography — that is, ultrasonography performed and interpreted by the clinician at the bedside."
This may spark the question: with a range of healthcare providers, from emergency physicians to paramedics, potentially performing point-of-care ultrasound, will this make sonographers obsolete?
"The ultrasound technology evolution does not signify the demise of the diagnostic medical sonography profession," states the Society of Diagnostic Medical Sonography (SDMS). "Instead, the technology permits the application of ultrasound in new ways that, if performed properly, can improve patient care and safety."
To read the SDMS' full Position Statement Background on Point-of-Care Ultrasound Imaging, visit:
https://www.sdms.org/pdf/PointOfCareUltrasoundImagingPositionStatementBackground.pdf