The RDMS credential, offered by the American Registry for Diagnostic Medical Sonographers, certifies expertise in the field of diagnostic medical sonography.
While medical ultrasound certification is not required in all states, most employers prefer that their ultrasound technicians hold licensure from the American Registry for Diagnostic Medical Sonographers ® (ARDMS).
According to the ARDMS "certification is a voluntary process and documents that an individual has met specific requirements and has the knowledge, skills and abilities to perform within a profession".
Each state's department of health sets its own requirements for state licensure.  States such as Oregon, New Mexico, North Dakota, and New Hampshire require ARDMS certification, and other states are expected to follow suit.
Licensure on a state level usually requires candidates to hold a national certification or credential. ARDMS certification is highly regarded in the professional healthcare community across the United States and the world.
About the ARDMS
The ARDMS (American Registry for Diagnostic Medical Sonographers), organized under the umbrella organization Inteleos, is a non-profit organization that was established in 1975.  Worldwide, over 90,000 medical professionals have been certified by the ARDMS, representing a variety of specializations, including cardiac, vascular, and OB/GYN sonography.
ARDMS is accredited by several prestigious and reputable bodies, including the International Organization for Standardization (ISO), National Commission for Certifying Agencies (NCCA) and the American National Standards Institute (ANSI).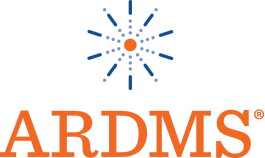 American Registry for Diagnostic Medical Sonography
http://www.ardms.org
Customer Support
+1-301-738-8401
1401 Rockville Pike
Rockville, MD 20852-1402
USA
---
ARDMS Certification Exams
In order to earn certification from the ARDMS, individuals must take the​​​​​​​​​​​​​​​​​​​​​ Sonography Principles & Instrumentation (SPI) examination.  Certain specializations require additional testing within five years of passing the​​​​​​​​​​​​​​​​​​​​​ SPI exam. The most recent statistics from the ARDMS show an SPI pass rate of 75% for first-time test takers.
To be eligible to take the certification exams, individuals must meet certain prerequisites. Most formal education programs will include the appropriate experience, credits, and clinical hours to provide eligibility to sit for the ARDMS exams.  Read more about the prerequisites for testing below.
Professional Certifications Offered
What credentials does the ARDMS offer?  The ARDMS provides the following specialty exams and corresponding credentials.  The table below shows which exams must be taken to earn a particular credential. In some cases only one major exam is required, while in other cases a general plus a specialty exam are required.
Main Exam
Specialty Exam
Credential Earned
Sonography, Principles and Instrumentation (SPI) Exam

Abdomen (AB)
Breast (BR)
Fetal Echocardiography (FE)
Obstetrics and Gynecology (OB/GYN)
Pediatric Sonography (PS)

RDMS
Sonography, Principles and Instrumentation (SPI) Exam

Adult Echocardiography (AE)
Pediatric Echocardiography (PE)
Fetal Echocardiography (FE)

RDCS
Sonography, Principles and Instrumentation (SPI) Exam

Vascular Technology Exam (VT)

RVT
Sonography, Principles and Instrumentation (SPI) Exam

Musculoskeletal Sonographer Examination (MSKS)

RMSKS
Midwife Sonographer Examination

No special examination needed

Midwife Sonographer Certificate
RDMS (Registered Diagnostic Medical Sonographer): For those ultrasound technicians who wish to be certified in areas of abdomen, breast, neurosonology, obstetrics and gynecology or fetal echocardiography sonography.
RDCS (Registered Diagnostic Cardiac Sonographer): For those who want ultrasound certification in the area of cardiac sonograms.
RVT (Registered Vascular Technologist): For those seeking ARDMS certification in the area of vascular sonography – the system of blood vessels streaming throughout the entire body.
RMSK (Registered Musculoskeletal): A new ARDMS credential that individuals can start applying for in June 2012 for the first fall 2012 examinations. Musculoskeletal sonography involves taking ultrasounds of the joints and soft tissues such as muscles and tendons.
RPVI (Registered Physician in Vascular Interpretation): A diagnostic medical sonography certification only available to physicians. The credential is the highest existing standard that demonstrates that doctors and surgeons have the expertise to incorporate ultrasound into diagnosing and treating vascular diseases.
How to Apply for the ARDMS Exam
Before applying for an ARDMS exam to earn your particular ultrasound certification, you must first ensure you meet the prerequisites. The ARDMS offers seven prerequisite options that can be found on their website at ARDMS.org.
For example, Prerequisite 2 is the completion of an ultrasound program (diagnostic medical sonography, diagnostic cardiac sonography or diagnostic vascular degree) from an accredited educational institute.  The school may be accredited through the CAAHEP (Commission on Accreditation of Allied Health Programs) or CMA (Canadian Medical Association). As part of Prerequisite 2, no additional clinical hours are required because they are already included in the accredited ultrasound degree program.
Another option is Prerequisite 1, which is the completion of a two-year allied health program, such as an Associates Degree in Radiologic Technology or Occupational Therapy, plus 12 months of full time clinical ultrasound experience.
Once you are eligible to apply for the ARDMS exam, you can apply for, and schedule the test online.  The exam processing fee is $100.
Celebrate the ARDMS!
The ARDMS was founded in June, 1975, and is busy celebrating its 40th anniversary.  Since its inception, the ARDMS has certified almost 90,000 ultrasound professionals from 70 countries across the globe!
Recertification & Renewal
Once you receive your ultrasound certification through the ARDMS, you must annually renew your credential by paying a yearly fee. To encourage you to keep up to date with emerging ultrasonography skills and technology, the ARDMS also requires you to seek professional development.
Within a three year period you are required to complete 30 CME (continuing medical education) hours. You will also be required to complete reassessments for each specialty area. Typically these tests are much shorter than the ARDMS exams, and within a ten-year certification span for example, you would not have to write a reassessment until the seventh year.
Sonographer Job Search Tool from the ARDMS

UltrasoundJOBS.Com is a career resource geared to assist sonography employers and job seekers alike. Not only does the ultrasound recruitment site serve as a resource for those looking for a new position, whether it is their first ultrasound technologist job or they wishing to advance their sonography career; it also serves as a guide for employers so they can fill essential vacancies and showcase what makes their workplaces and positions unique.
Furthermore, UltrasoundJOBS.Com is a National Healthcare Career Network member, and a partner of the ARDMS.
On UltrasoundJOBS.Com, new and established sonography professionals can create an online profile/post their resume and search the job bank for opportunities.
Additionally, the site also offers a wealth of career tip articles and video seminars.