Determining how to pay for college can be a daunting task. The reality for many students and their families is that the money that has been set aside for college isn't going to be enough. For most, a combination of financial aid, grants or scholarships, and student loans are necessary.
As student loan debt grows nation-wide, it's becoming increasingly important for students and their families to explore every avenue. Applying for a combination of federal aid and grants or scholarships can be a way to limit the financial burden to the student and their family.
In this series of articles we will explore your options for financial aid and scholarships as a sonography student.
Federal Financial Aid
The first step in finding financial help to attend college is to complete the Free Application for Federal Student Aid (FAFSA). This application from the federal government is one that schools, scholarships, and grant programs use to determine how much, if any, financial help you qualify for.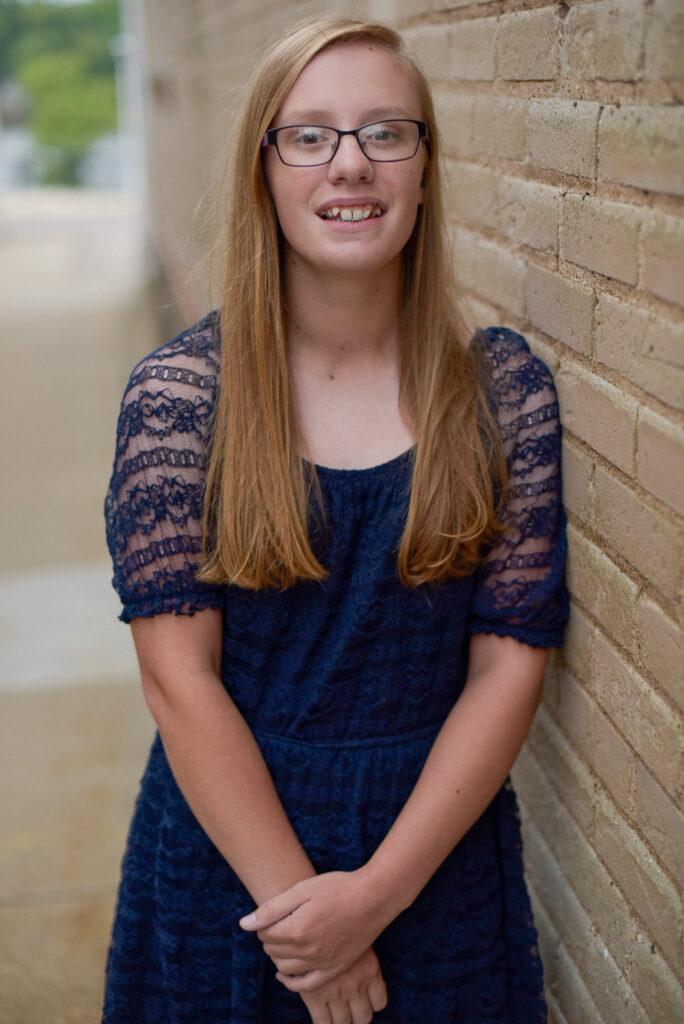 The winner of the Spring 2023 Sonography Student Scholarship is Jamie Williams from UWHC School of Diagnostic Medical Sonography!
Congratulations Jamie!
"Some of the values in the UWHC School of DMS program handbook include "empathy, integrity, respect, responsibility, and excellence." These are values I aspire to and practice whether I am in class, clinical, or scan lab. The shared values confirms UWHC School of DMS is the right fit for me."

Jamie Williams – UWHC School of Diagnostic Medical Sonography
Please join us in congratulating Jamie and the rest of the Sonography Student Scholarship finalists! 👏 👏🎉
Once the application is processed the student will receive their Estimated Family Contribution score (EFC), which is used to determine the amount that the student or their family can reasonably be expected to pay for school. This information is also communicated directly to schools that the student has indicated that they are interested in applying to, and is used to calculate any financial aid that the school might offer.
To complete the FAFSA you will need:
Your FAFSA ID, which you will create when you begin the application.
Your social security number, or your alien registration number if you are not a U.S. Citizen.
Your federal income tax returns, and possibly those of your parents if you are a dependent student.
Bank and investment statements, if applicable.
Don't fall victim to a scam
.
According to the U.S. Trade Commission, "unscrupulous companies guarantee or promise scholarships, grants or fantastic financial aid packages. Many use high pressure sales pitches at seminars where you're required to pay immediately or risk losing out on the 'opportunity.'" Visit
consumer.FTC.gov
to learn more.
Grants
Grants are another form of financial aid available to students that do not need to be repaid. They are typically needs-based, whereas scholarships are usually merit-based. Some of the federal grants include:
"Start researching early, and meet deadlines, and you may be on your way to scholarship success."

– StudentAid.ed.gov
National Sonography Scholarships
Listed below are some of the national, sonography specific scholarships that are available to prospective students. In addition, colleges have merit or needs-based scholarships that are awarded to students, depending on other financial aid that the student is receiving.
There are many different types of scholarships to apply for, including:
Merit
Needs-based
Athletic
College specific
Scholarships by major
Minority
Military
Community organizations
Don't Overlook Small, Local Scholarships
When compared to the overall cost of college, $500 might not seem like much, but it can help pay for a semester's worth of books. It all adds up! Dollars for Scholars, local rotary clubs, even your elementary school are all sources of potential help.
Most large scholarships are awarded every year, but there are literally thousands of smaller scholarships that are unclaimed. Some scholarships are limited in what they will pay for, mainly tuition, while others will help cover the extraneous costs.
When factoring the expense of attending an ultrasound technician school, it's important to remember that college costs aren't just limited to tuition. There are also books to buy or rent, course materials, student fees, lab fees, and housing and meals. As you research which sonography program you want to attend, apply for every scholarship you can find. It's free money!
---
Scholarships for Diagnostic Medical Sonography
The Society of Diagnostic Medical Sonography (SDMS) Scholarship
The SDMS Foundation awards $2500 to a student who is, or who will be attending a CAAHEP accredited sonography program. Two scholarships are awarded each year.
Application deadline: June 30th and December 31st.
There is an essay component in addition to the online application.
The SDMS separately awards a $2500 Advanced Degree Scholarship to a full-time sonographer who has two-years working experience and is enrolled in an advanced sonography program. Details and application can be found on the SDMS website.
The International Foundation for Sonography Education and Research (IFSER)
In an effort to promote global ultrasound education, the ISFER awards $1,000 scholarships to deserving students around the world. The recipient of the award will be determined by either:
A school hosting the ISFER Educator's Summit will be granted $1,000 to award to a student of their choosing.
The International Organization will determine a set of metrics to be used to award a student of their choosing.
Questions can be directed to: Email: aboutscholarships@ifser.org
American Society for Radiologic Technologists (ASRT) Foundation
In an effort to help students and professionals obtain the education needed for a successful career, the ASRT offers over 65 scholarships in several medical imaging disciplines thanks in part to donors and corporate sponsors.
Application periods open November 1st of each year
Email: foundation@asrt.org
Here are just a few of the scholarships that students can apply for from the ASRT:
This award is named after the founder of the ASRT, Jerman Cahoon. Six awards in the amount of $2500 each will be awarded to students wanting to work in sonography, radiography, MRI, or nuclear medicine.
Jerman-Cahoon Student Scholarship
Royce Osborn Minority Student Scholarship
The scholarship is intended to help minority students who are enrolled in an accredited sonography, magnetic resonance, radiology, or nuclear medicine program. Five scholarships of $4,000 each will be awarded throughout the year.
Parsons Degree Achievement Scholarship
This scholarship was named after Cathy Parsons, former ASRT Foundation Chairman, and is for radiologic technologist who are earning their first college degree (associate or bachelor's). Three $6,000 scholarships are awarded each year.
Ultrasound Schools Info Student Scholarship
In recognition of the importance that sonographers play in allied health, and the hard work it takes to get there, we at Ultrasound Schools Info are proud to offer a $1,000 scholarship to a deserving DMS student each year. Applicants must be enrolled in a CAAHEP accredited sonography program to be eligible. Questions can be directed to scholarship@ultrasoundschoolsinfo.com.
Application deadline is March 15th of each year. Completed application and essay must be submitted via U.S. Mail to:
Ultrasound Schools Info
Attn: Scholarship Committee
PO Box 3026
Bellingham, WA 98227
National Ultrasound
National Ultrasound, a dedicated ultrasound equipment company in the U.S., awards a $500 scholarship twice a year. Those interested in medical imaging are encouraged to apply, but applications will be accepted from students in any major.
There is no formal application process, but an original 1500 word essay, along with official transcripts, must be mailed to:
National Ultrasound
ATTN: Scholarship
2730 North Berkeley Lake Rd., Ste. B-400
Duluth, Georgia 30096
Siemens Foundation
Siemens Healthcare, a leader in medical imaging technology, offers the Siemens Clinical Advancement Scholarship to assist medical imaging professionals earn a specialty certificate. Two scholarships of $5,000 each are awarded each year. Two additional scholarships of $5,000 each are awarded to individuals entering the profession.
Siemens Foundation
170 Wood Avenue South Iselin, NJ 08830
Email: foundation.us@siemens.com
Society for Vascular Ultrasound – Anne Jones Scholarship Fund
Four scholarships totaling $5,500 are awarded each year in honor of Anne Jones, former Chair of SVU's Government Relations. Recipients are students who are pursuing a career in vascular ultrasound. Separately, the Society for Vascular Ultrasound Foundation has scholarships and educational grants for the pursuit of a vascular ultrasound education at a CAAHEP approved institution.
Application deadline: March 1, 2019
Email: tedwards@svunet.org
4601 Presidents Drive, Suite 260
Lanham, MD 20706-4831
Unsure about which scholarship to apply for? There's help! The U.S. Department of Education offers a free service to help you find and apply for as many scholarships as you can. Visit
StudentAid.ed.gov
to learn more.