A Bachelor's of Science degree in Diagnostic Medical Sonography is a four-year program offered by colleges and universities, which prepares you for an entry-level position as a sonographer. These degree programs typically offer specialty tracks in General Sonographty (ObGyn and Abdominal-Extended), Vascular, and/or Cardiac sonography, among others. It requires completion of GUR's and prerequisite courses in science, math, and English.
In most cases, students are admitted to a 4-year University, complete their GUR's, and then apply to the medical imaging department.  These Bachelor Degree programs can also be open to individuals who have already earned an Associate Degree or completed a certificate program in sonography or allied health, and who are currently certified as a Registered Diagnostic Sonographer through the American Registry for Diagnostic Medical Sonography (ARDMS) or a similar professional association.
Earning your Bachelor's Degree in DMS creates opportunity for a higher level of stability, more challenges, personal fulfillment and potentially a higher salary. Expanding your growth potential as a sonographer may allow you to eventually become the director of an ultrasound department, a consultant, an educator, as well as other positions.
What Can I Expect During My Bachelor's Program?
The Coursework in the program delves into biology, physics, lab equipment, medical terminology and patient interaction specially tailored to the field of ultrasound. Many programs offer students the opportunity to specialize in a particular area of diagnostic medical sonography, such as vascular, echocardiography or general (abdominal-extended, obstetrics and gynecology).
An Ultrasound Bachelors degree will also include clinical or internship experiences, but for an Advanced Placement program this may not be required due to previous work experience.
Coursework in a Bachelor's program will prepare students in the following domains:
Cognitive → knowledge
Psychomotor → skill
Affective → behavior
The cognitive domain can be summarized as, "what do you know?"
The psychomotor domain can be summarized as, "what can you do?"
The affective domain can be summarized as, "how do you regulate your internal behavior when applying your knowledge and skills". (CAAHEP.org)
Connect directly with colleges and universities. Click below for
sponsored
program information and to speak with an individual school's admissions representative.
How Do Bachelor's Degree Programs Determine Who is Admitted?
"Sonography programs are often limited to admitting a certain number of students. Accreditation standards give programs guidance about the appropriate resources required to provide a high-quality educational experience that results in a competent healthcare provider. Clinical site availability, number of teaching faculty, campus laboratory space and equipment resources can only accommodate a certain number of students at a time.
For these reasons, sonography programs are often called "selective admission programs." This means you must complete a secondary application process in addition to the institution of higher education. Once accepted, you would then begin coursework specific to the DMS studies resulting in the certificate or degree offered by that program. Acceptance to an institution of higher education is not a guarantee of admission to a selective admission-based sonography program. In fact, this is not uncommon for medical education programs! For example, Princeton Review noted a 41% acceptance rate for medical students intending to become physicians in 2018–2019. It is certainly intimidating, but careful research and planning can improve your chance of success in being admitted into the program you desire".
How do sonography programs determine who is admitted? This is often unique to each program, but may include some of these common elements:
Science-based GPA
Observation, volunteer, or work experience in healthcare
Other evidence of research related to the profession
Standardized exams (ACT, SAT, etc.)
TOEFL if applicable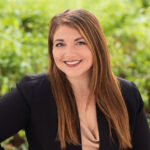 Learn more about the competitive admissions process found at most Colleges and Universities in the new book "Diagnostic Medical Sonography – The Definitive Guide to Planning Your Career" by Samantha Callis, Author, MHA, ACS, RDMS, RDCS, RVT.  Available now on Amazon.
Advanced Placement Bachelors Programs in Ultrasound
An Advanced Placement Bachelor's of Diagnostic Medical Sonography is an educational option that allows you to further specialize as a sonographer or ultrasound technician. Fulfilling a Bachelors Degree in Sonography often involves transferring your credits from an Associate or certificate program plus completing professional credits specific to the profession of sonography. This type of degree is referred to as a "bachelor's completion program".
While pre-requisites for admissions into an ultrasound degree school vary, to be accepted into a Bachelor's program, you typically must have already completed a two-year allied health program – in areas such as sonography, radiation therapy or nuclear medicine technology – and be a practicing Registered Diagnostic Medical Sonographer. Again, not all four-year degrees in ultrasound programs require this. Some schools allow you to complete pre-professional courses at the beginning of your undergraduate degree. But for an Advanced Placement Bachelors Degree in Ultrasound, the emphasis is on professional development for existing sonographers and ultrasound technicians.
FAQs
Should I pursue an Associate or a Bachelor's degree in ultrasound?
An Associate Degree in DMS is sufficient for most entry-level sonography positions. However, if you wish to continuously engage in professional development and further specialize in sonography, then you may wish to pursue a Bachelor's degree in Ultrasound. Additionally, if you plan to go to medical school, then a Bachelor's Degree is a credible, pre-med option.
What sonography jobs will I qualify for with a Bachelor's degree?
An Ultrasound Bachelor's degree coupled with several years work experience can lead to significant career advancements. The ARDMS states that "a sonographer with 3-5 years of experience can become lead sonographer or director of an ultrasound department. There are also opportunities in consulting, sales, equipment manufacturing, imaging administration and education". Additionally, according to the Bureau of Labor Statistics (BLS), the demand for diagnostic medical sonographers will continue to grow by 15% through 2031. This job growth, which is considered much faster than average, also equates to more high-level positions within the ultrasound field.
Can I pursue a Bachelor's degree in Ultrasound while working?
It depends. If you are already a registered sonographer, some schools offer bachelor completion courses completely online since you would already have the clinical and lab experience from your vocation and prior education. Other schools offer flexible course schedules during the evenings and weekends that you could attend in addition to working.
Will a Bachelor's degree make me more competitive in the job market or affect my salary?
Possibly. Completing a program that equates to a four year degree in ultrasound  may make you more specialized, qualified and give you an advantage for both entry-level and advanced sonographer positions. The median annual salary for diagnostic medical sonographers was $84,410 per year in 2022, according to the BLS (conditions in your area may vary). Additionally, the top 10% of sonographers made more than $100,000 annually. You may be able to increase your salary and become a part of this 10% by upgrading your experience, job title, and education.