Celebrating Women In Medical Imaging
Inspiring women leaders in healthcare.
"I am an example of what is possible when girls from the very beginning of their lives are loved and nurtured by people around them. I was surrounded by extraordinary women in my life who taught me about quiet strength and dignity."
- Michelle Obama
In the first article of our Women in Medical Imaging series, we introduce you to some individuals who have, or are currently, making their mark in the field. Some are no longer with us but have left us with lessons that continue to benefit human lives; others are just in the beginning of their careers but are already making advancements in medical imaging technology.
It was truly an honor to interview Joan P. Baker MSR, RDMS, RDCS, FSDMS. Originally from England, Baker was invited to the United States in the 1960s – due to her sonography passion and practice – and she's been here ever since.
Emily Downs is an experienced Diagnostic Medical Sonographer with a BS in Radiation Science. She is currently the Program Director of the Diagnostic Medical Sonography Program of Denver in Colorado, where she has served for the past three years. In 2014, she received the IFSER (International Foundation For Sonography Education and Research) International Outreach Advocate Award.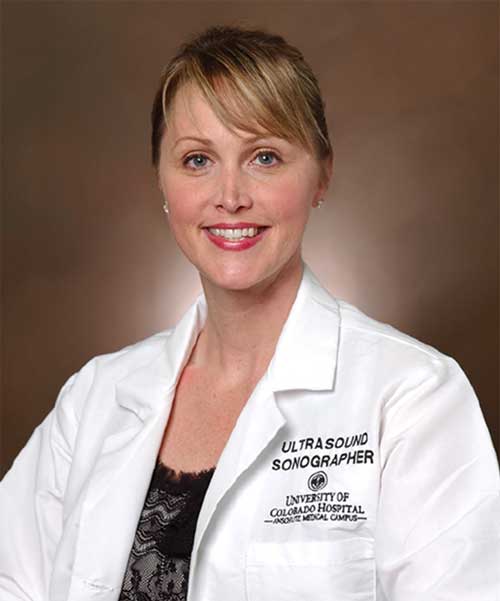 These days, we're busier than ever, balancing the stresses of life, work, family, and our personal interests. Men and women alike are juggling so much and are trying to make it all work on a tight budget and not enough time.
Dr. Traci Fox EdD, RT(R), RDMS, RVT has been a sonographer for over 20 years, but she's been intrigued by the sciences since grade school. She earned her Bachelor and Masters of Science degrees from Thomas Jefferson University, and her Doctorate in Education from Drexel University.
Melessa Cizik has been an ultrasound tech for over 10 years with extensive experience performing general, OB/GYN, small parts and vascular ultrasound exams. Having graduated the top of her sonography class at Bergen Community College in Paramus, New Jersey, Cizik now offers ultrasound tutoring services online, using video, audio and whiteboard technologies.
"Never limit yourself because of others' limited imagination; never limit others because of your own limited imagination."
— Mae Jemison, NASA Astronaut
There are often many barriers in place that keep women from reaching the top of their given profession, and that can certainly be said of the healthcare industry. Women have a strong representation in many of the various fields within healthcare, but are disproportionately misrepresented at the top. How do those numbers break down, and more importantly, what can be done about it?
In this interview, she shares some intriguing details about her profession and her eclectic life, but also offers advice to aspiring ultrasound technologists.
Heather Christensen is a Physician's Assistant and graduate of Northeastern University. In her practice, she uses ultrasound to teach individuals how to exercise properly in order to resolve or prevent problems in their back and other parts of their body's core.
Today, the gender income gap is alive and well. According to the Global Gender Gap Report 2016, on average across the world, women earn almost half of what men do. The global average salary for men is $19,873 compared to $10,778.
Looking for some additional inspiration?
More Interviews with industry professionals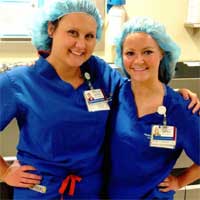 RDMS, RVT
Jessica graduated from the Diagnostic Medical Sonography program at Pennsylvania College of Health Sciences in 2011 and is currently pursuing her Health Sciences Bachelor Degree.
BS, RDMS, RVT
Tricia Turner (BS, RDMS, RVT) graduated from the South Hills School of Business & Technology (SHS) Sonography program in 1999. Today, she is the program's Director.
RDMS
Sandra McKnight has been a Registered Diagnostic Medical Sonographer for over 23 years. She was inspired to start her ultrasound career while pregnant with her first child.
"My advice is raise your hand and say, 'I can make a difference.'"
- Nancy Howell Agee, CEO of Carilion Clinic in Virginia
Share Your Story
Help inspire other women. If you are now, or have worked in healthcare, we'd love to hear your story. Our goal is to gather information and data from trusted and authoritative sources and compile them in an interesting and easy to understand format. We strive to provide insights into the many ultrasound career options, including job descriptions, specializations, salary data, job growth, and degree options. Please contact us to learn more.