How to Become a Sonographer in 2023
If you enjoy helping people and working in a dynamic, challenging environment, then a career as a diagnostic medical sonographer may be for you.  Ultrasound technicians, sonographers, and ultrasound technologists are interchangeable terms used to describe a highly specialized and trained allied health professional.
Ultrasound technologists work in close concert with other healthcare professionals, such as doctors and radiologists. They also help prepare patients for procedures, maintain ultrasound equipment, record patient history and present findings to the medical team.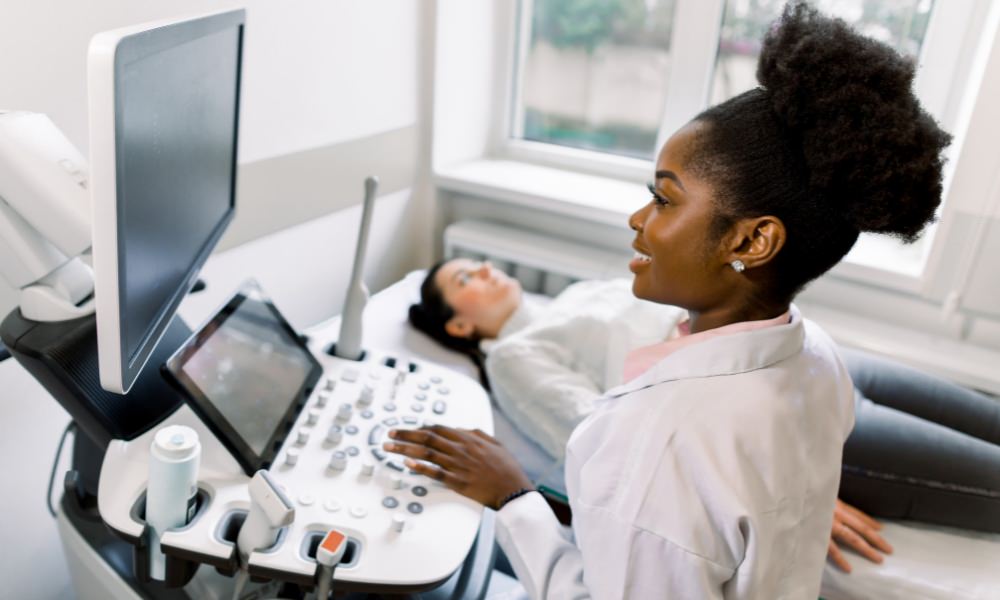 In our free, comprehensive online resource, our experts will help you learn what a medical sonographer does and how to go about becoming one. The programs are competitive, the coursework is rigorous, and the rewards are many.
Get Started on Your Path to a New Career
First, it's important to consider why sonography might be a good choice for you. It's necessary to learn the requirements, benefits, and challenges of any potential career path, and sonography is no different.  You will want to research the field and carefully consider whether it is the right fit for you before committing to a program of study. You may also want to speak with current sonographers or attend informational sessions at schools offering programs in diagnostic medical sonography to get a better understanding of the career and what it entails.
Connect directly with colleges and universities. Click below for program information and to speak with an individual school's admissions representative. Learn more about our sponsored programs
here
.
Choose the Right Accredited Ultrasound Program
Admittance to Ultrasound School is often a selective and competitive process. It's important to choose the right program for you, make sure it's accredited, and prepare ahead of time to meet the admittance requirements.
You will need to have at least an Associate of Science in DMS degree to work as a sonographer, which is typically completed in two years.
There are many accrediting bodies for schools offering degrees in medical imaging. If possible, select one that has program-level accreditation from the Commission on Accreditation of Allied Health Education Programs (CAAHEP). That way, you will be eligible to sit for your credentialing exam offered by the American Registry for Diagnostic Medical Sonography (ARDMS).  This credential is typically required by employers.
Learn the Required Skills and Abilities
Healthcare professions and other service industry related careers require a wide-range of skills, from technical know-how (commonly known as hard skills) to good interpersonal communication (the soft skills). In order to be a successful and well-rounded sonographer, it's necessary to have both.  Hard skills represent the abilities a professional must be able to do to accomplish their job. Soft skills are the abilities a professional must utilize when carrying out the hard skills.
Visit our Job Description page for a full explanation of what the job entails, written by an experienced sonographer and instructor.
Hard Skills
Soft Skills
Hand-eye coordination
Compassion and empathy
Ability to lift, push, pull over 50 lbs
Staying calm under pressure
Dexterity to operate equipment
Listening and communication skills
Knowledge of anatomy/physiology
Ethical conduct
Understanding of pathophysiology
Independent work ethic
Reading, writing, and interpretation
of technical findings from exams
Ability to function as part of a team
Ask the Experts!
How Long Does it Take to Become an Ultrasound Technician?
An Associate of Science Degree (AAS) in diagnostic medical sonography is the minimum education required to become a practicing sonographer, which typically takes 2 years of full-time attendance.  Students with an existing degree in a patient-care related field may be able to apply to a shorter-term certificate program.  Prerequisites to enter most degree programs include college-level math, science, and English. Program completion times may vary depending on specific program requirements.
Understand the Different Degree Options
Certificate Program
Approximately 12-18 months
Typically designed for current healthcare professionals or those
who have already completed some type of higher education
Prepares students for entry level sonography positions
Associate Degree
At least 2 years of full-time attendance
Typically results in an Associate of Applied Science (AAS) degree
with a specialization in diagnostic medical sonography
Prepares students to become a practicing sonographer
Choosing a program that is accredited through the Commission on Accreditation of Allied Health Education Programs (CAAHEP) is important to be eligible to take examinations through the ARDMS or Cardiovascular Credentialing International (CCI) organizations
Bachelor's Degree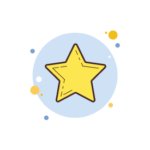 Is a career as a sonographer right for you?  Take our self assessment and find out!
Approximately 4 years
Typically results in a Bachelor of Science Degree with a
specialization in diagnostic medical sonography
Prepares students to become a practicing sonographer
Choosing a program that is accredited through CAAHEP is
important to be eligible to take examinations through the ARDMS
or CCI organizations
May provide students with more job opportunities due to the
additional length of education and specialty training, allowing
them to be eligible for various specialty registry examinations
Whether you choose a two-year or four-year program, it is crucial that you do
your research before starting a program. CAAHEP accredited programs have
distinguished their quality in educational resources through a rigorous external
review process.  Learn more about your options by visiting our degree center.
Earn Your Credential in Ultrasound
Attendance at a college accredited by CAAHEP will prepare you to sit for national certification exams.  Certification by the American Registry for Diagnostic Medical Sonography (ARDMS) is required by almost all employers.
The ARDMS is a leading accrediting organization recognized across the United States and around the world. Many states require an aspiring sonographer to become certified in one of the 5 ultrasound specialties offered through the ARDMS by meeting educational and experiential pre-requisites and writing a certification exam.
Other licensing or certification organizations that offer credentials relevant to ultrasound technology include the ARRT (American Registry for Radiologic Technologists), CCI (Cardiovascular Credentialing International) and JCAHPO (Joint Commission on Allied Health Personnel in Ophthalmology).
In certain states, such as New Hampshire, New Mexico, North Dakota, and Oregon, mandatory licensing laws for ultrasound technologists have either been passed or proposed. In these four states, it will be impossible to become a sonographer without receiving a license or certificate.
In states where ultrasound certification is not legally required, most employers still prefer or require an ultrasound technician to be licensed or credentialed. Generally speaking, those who are certified have a competitive advantage over those who are not when searching for employment.
How Much Does a Sonographer Make?
In 2022, the national median annual salary for an ultrasound technician was $84,410, according to the Bureau of Labor Statistics. The BLS adds that the bottom 10% of ultrasound technologists made up to $61,000 a year, whereas the top 10% made over $100,000.  Salary and employment figures are based on a national average and may vary by location.
Diagnostic medical sonography is frequently categorized as one of the top paying jobs available without a four year degree. In a recent article, Monster.com ranked Sonography second out of the top ten highest paying fields available to Associates Degree holders, along with three other medical imaging fields making the list as well.
More experience in the sonography field can result in higher compensation. Certifications and higher education may lead to more advanced or specialized job roles which correlate to a higher salary.
The setting a sonographer works in plays a part in determining their salary. The BLS stated that in 2022, ultrasound technologists working in outpatient care centers were paid more than those in doctor's offices, labs, and hospitals. Additionally, sonographers who are on-call or working less desirable shifts may receive additional compensation (conditions in your area may vary).
Lastly, geographic location is also a factor in determining salary. California, Rhode Island, Hawaii, Washington, and Oregon provided the highest salaries to their sonographers compared to other states.
New technologies and opportunities
As new technologies have emerged, so have new fields within medical imaging. Whether it be telemedicine, Point of Care Ultrasound (POCUS), or new markets for a traveling sonographer, the field is changing rapidly.
There is an emerging job market for traveling or temporary sonographers, which we explore in an interview with Dave Felix, founder of SonoTemps, Inc.  Traveling as an ultrasound tech is an appealing option for many due to the more flexible schedule, variety in the workplace, and often higher compensation. Is being a traveling sonographer your dream job? Find out in this 2-part interview with Stephanie Eisler, RDMS, where she chronicles the ups and downs of traveling for a living.
You can learn much more about what a sonographer does by visiting our ultrasound technician job description page.
Coursework, Internships and Externships
A wide range of coursework is included a Sonography program. While specific classes vary by institution, there are some commonalities.
Examples include:
Anatomy and Physiology
Medical Terminology
Principles of Sonography
Hands on learning, both in the form of internships and clinical externships, are an important part of the sonography training process. When considering which program to attend, find out what types of experiential learning are offered to students.
"The student needs to determine what area of the body is of most interest to them. Don't look at the job market – it fluctuates, as do salary ranges and job responsibilities."Each student should research, job shadow/observe and speak with professionals or other sonography students – learn how they determined their specialty area. But honestly, from most educator perspectives, you can't make a bad decision. The bottom line is that the foundation of all the specialties is sonography. They are all interesting, ever-changing and challenging." –Tricia Turner, DMS Program Director at the South Hills School of Business and Technology.
Specialties in Sonography
Which Specialization is the Best Match for you?
The American Registry for Diagnostic Medical Sonography (ARDMS) offers five different credentials in sonography, which correspond to a main exam and different specialty exams.  There are also a variety of non-clinical career paths available to working sonographers.
Credential Earned
Main Exam
Specialty Exam
RDMS
Sonography, Principles and Instrumentation (SPI) Exam

Abdomen (AB)
Breast (BR)
Fetal Echocardiography (FE)
Obstetrics and Gynecology (OB/GYN)
Pediatric Sonography (PS)

RDCS
Sonography, Principles and Instrumentation (SPI) Exam

Adult Echocardiography (AE)
Pediatric Echocardiography (PE)
Fetal Echocardiography (FE)

RVT
Sonography, Principles and Instrumentation (SPI) Exam

Vascular Technology Exam (VT)

RMSKS
Sonography, Principles and Instrumentation (SPI) Exam

Musculoskeletal Sonographer Examination (MSKS)

Midwife Sonography Certificate
Midwife Sonographer Examination

No special examination needed
*Salary information provided by the Bureau of Labor Statistics, Occupational Employment Statistics Survey, 2021 Data: www.bls.gov/oes/current/oes292032.htm.
Keep Exploring! Find Other Articles & Interviews Below.