Explore Opportunities in Allied Healthcare
Quality modern healthcare relies upon a team of specially trained medical professionals. From laboratory technicians to physical therapists, diagnostic medical sonographers to phlebotomists, there is an entire team of healthcare specialists involved in the meeting all patient needs. Collectively, we call them "allied health professionals".
The Future of Careers in Allied Health
For 2023 and beyond, the future of careers in allied health looks promising. As a large segment of our population continues to age, the need for quality care also continues to grow. According to the National Academy of Sciences, "Allied health professionals compose 60 percent of the health care workforce, and despite this large number, laboratories nationwide are experiencing a shortage of qualified technologists."
What Allied Health Careers are in Demand?
Allied Health Career Job Outlook, 2019-29. Here are some of the top careers in allied health, along with their projected growth over the next 10 years.
| Career | Projected Growth Rate | Typical Entry-Level Education |
| --- | --- | --- |
| Medical and Health Services Managers | 32% | Bachelor's degree |
| Medical Records and Health Information Technicians | 8% | Postsecondary nondegree award |
| Nuclear Medicine Technologists | 5% | Associate's degree |
| Medical Assistants | 19% | Postsecondary nondegree award |
| Phlebotomists | 17% | Postsecondary nondegree award |
| Pharmacy Technicians | 4% | High school diploma or equivalent |
| Nursing Assistants and Orderlies | 8% | State-approved education / high school diploma |
| Licensed Practical and Licensed Vocational Nurses | 9% | Postsecondary nondegree award |
| Dental Hygienists | 6% | Associate's degree |
| Dental Assistants | 7% | Postsecondary nondegree award |
A full list of healthcare careers, job growth, and educational requirements can be found in the Healthcare Section of the BLS Occupational Outlook Handbook. You will find more in-depth information on the core allied health careers below.
A career in healthcare is not for everyone. The educational requirements can be rigorous, but the rewards can be extremely fulfilling.
Accreditation of Allied Health Programs
Some of the different fields have their own accrediting agencies, but there are a few that encompass a wide field and whose accreditation is important. Here are some of the primary accrediting agencies for allied health programs:
Commission on Accreditation of Allied Health Education Programs (CAAHEP)
The CAAHEP accredits over 2100 individual programs in 32 health science occupations.
Contact:
25400 US Highway 19 North Suite 158
Clearwater, FL 33763
(727) 210-2350
Email: mail@caahep.org
Council for Higher Education Accreditation (CHEA)
The CHEA database includes over 8,200 institutions and over 44,000 programs in the U.S.
Contact:
One Dupont Circle NW, Suite 510
Washington, DC 20036
Phone: 202-955-6126
Email: chea@chea.org
Joint Review Committee on Education in Radiologic Technology (JRCERT)
The JCERT accredits programs specific to radiography, radiation therapy, magnetic resonance, and medical dosimetry.
Contact:
20 N. Wacker Drive, Suite 2850
Chicago, IL 60606
Phone: (312) 704-5300
Email: mail@jrcert.org
Allied Health Education and Degree Options
Whether you're interested in phlebotomy, medical assisting, nursing, or one of the many other allied health careers, now is the time to get started.
There are many allied health schools across the country that offer degree programs in various allied health programs. In some cases, such as medical billing and coding, an online degree program and training may be sufficient. If your situation requires you to pursue an online program, we've compiled a list of options to choose from.
Connect directly with colleges and universities. Search below for program information and to speak with an individual school's admissions representative.
Some students find that it is helpful to compare several different career paths and learn about the degree options offered by different schools. Search and select a school from our directory, and you'll be contacted by a representative from that school. Be prepared with a list of questions to discuss to make sure that the program meets your objectives.
Financial Aid and Scholarships for Sonographers – our experts share important tips you should know
Careers and Specializations in Allied Health
Allied Health Career Guides
There is a long list of allied health careers, all which play an essential role. Here is an overview of just some of the major players who help deliver quality health care.
Each field of study in allied health offers its' own set of rewards and challenges. Consider where you might see yourself while you explore these possible career paths. From working directly with patients, to preforming important work behind the scenes, what aspects of each career do you find yourself most drawn to?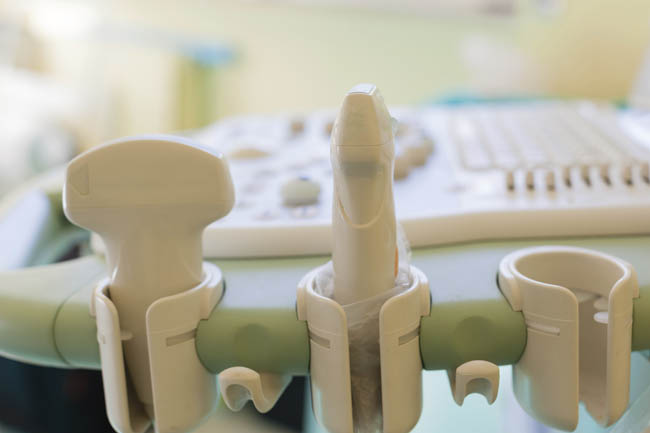 There are several specialties that full under the medical imaging family, each of which play important roles in healthcare delivery.
Medical imaging occupations include including plain radiography, radiographic contrast studies, stress radiography, nuclear medicine imaging, MRI, CT, diagnostic ultrasound, and vascular imaging.
Below you will find an overview of the core specializations in medical imaging.
---
Ultrasound Technician
Diagnostic Medical Sonographers (DMS) image organs and other structures inside a patient's body using equipment that relies on sound wave technology.
The ultrasound images or scans they capture are used to diagnose and monitor medical conditions, abnormalities or diseases.
Ultrasound technicians work in concert with other healthcare professionals, such as doctors and radiologists. They also help prepare patients for procedures, maintain ultrasound equipment, record patient history and present findings to the medical team. As diagnostic medical sonographers, they help interpret ultrasound images.
Sonographers work in hospitals, physicians' offices, and outpatient clinics, both in the capacity of a permanent employee as well as one who travels around the country offering their services.
---
Cardiovascular Technologist
Cardiovascular technologists or technicians assist physicians in diagnosing and treating problems associated with the cardiovascular system (the heart and peripheral blood vessels throughout the whole body).
A cardiovascular technologist may perform invasive duties (such as inserting a catheter through a patient's artery) or non-invasive duties, such as performing an ultrasound on the heart (echocardiogram).
---
Radiologic Technologists
A radiology career involves making diagnoses using various imaging procedures, namely radiation (ionizing and non-ionizing) procedures. Radiology techs and their associates carry out an essential role, from detecting potentially fatal diseases and complications early on to guiding treatments.
Radiology technologists (also referred to as radiology techs, radiologic technologists, radiology technicians or "rad techs") work closely with radiologists (doctors specialized in radiology) and other physicians, particularly in a hospital environment.
There are at least five different modalities within the field of radiology. The three most normally associated with radiologic technicians are standard diagnostic X-rays, computed tomography (CT) scans and magnetic resonance imaging (MRI) scans. Some radiology techs also perform ultrasounds and/or nuclear medicine imaging tests.
---
Computed Tomography
Computed tomography (CT), also known as computed axial tomography (CAT), is a non-invasive diagnostic procedure that uses X-rays (ionizing radiation) to capture images of internal portions of the body.
Numerous computed tomography schools offer CT certificate programs for those who already have education and/or experience in radiologic technology. Generally these programs are one or two semesters long and provide coursework related to the operation of CT scanners and how they apply to anatomy, pathology and patient care.
When researching computed tomography schools, look for a program that provides clinical experience and that may make you eligible to sit for ARRT's CT certification exam.
---
MRI Technician
An MRI Technician (also called an MRI technologist or MRI tech) is a radiologic technologist specialized at performing magnetic resonance imaging scans. MRI technology does not rely on radioactive isotopes but combines magnetism with radio waves. It is used to capture cross-sectional images of internal structures like the brain, spinal chord, heart, blood vessels, breasts, bones and joints.
MRI technologists work closely with physicians (they perform MRIs upon the order of lead physicians) in hospitals, doctors' offices, diagnostic centers and other healthcare facilities. They tend to work 40 hour weeks but in emergency situations may be called upon to work on-call, evenings or weekends. MRI techs also help patients prepare for the scans and answer any questions they may have.
---
Nuclear Medicine Technologist
Nuclear medicine is a non-invasive imaging technique to diagnose disease and other complications inside the body. Nuclear medicine technologists administer radiopharmaceuticals (small and safe doses) which help identify abnormal areas in the body.
The techs employ cameras that are able to detect the pharmaceutical compounds and capture images of the organs or internal structures (like bones or tissues) of focus.
Unlike other imaging procedures, nuclear medicine technology detects disease or complications based on metabolic or biological changes rather than anatomical or physical changes. In therapeutic cases, a nuclear medicine tech sends appropriate radiopharmaceuticals directly to an infected or diseased organ, tissue or other internal structure.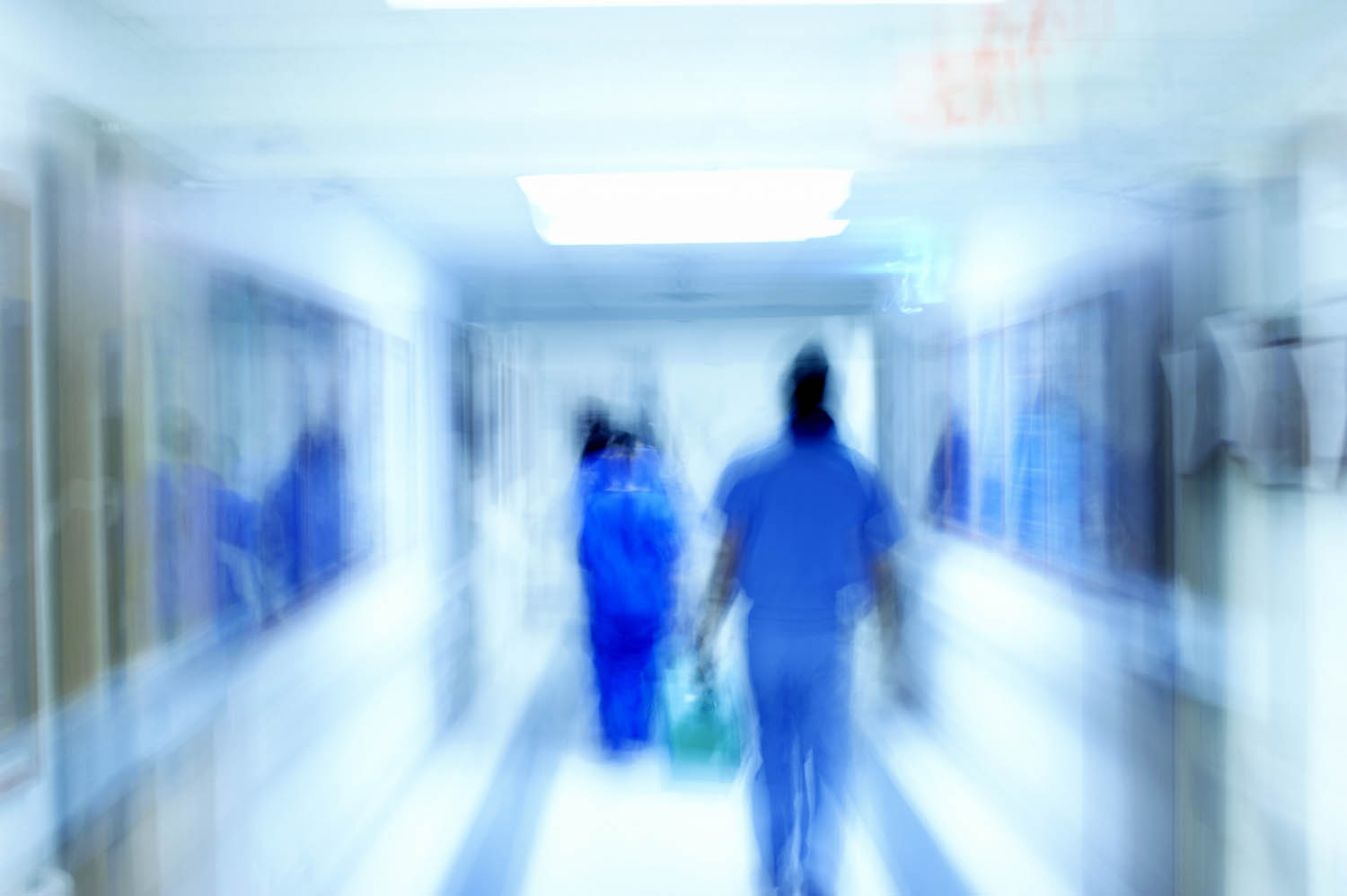 Healthcare Technologists and Technicians
Medical Assistant
Medical assistants perform both administrative and clinical tasks to help doctors and physicians' days run more efficiently and smoothly. In the course of the day, they may help examine patients, measure vital signs, record patient history, book appointments, prepare blood samples before they are sent off to the lab and other duties. Numerous colleges offer certificate and associate degree programs for prospective medical assistants.
Phlebotomy
Phlebotomists work in a variety of healthcare settings, and simply put, their job is to draw blood samples from patients (i.e. by dermal or venipuncture). However their role is essential and must be performed with great care. They must ensure all safety protocols are practiced to avoid cross-contamination. All vials must be precisely labeled to ensure diagnoses or lab results match the correct patient of the numerous sampled each day. Often phlebotomists begin this line of work to gain relevant experience before pursuing education in more advanced allied health fields, such as nursing or medical laboratory technology.
Surgical Technologist
Also known as "operating room technicians" or "scrubs," surgical technologists play a vital role as part of any surgical team. It is they who ensure patients and surgical instruments are sterile before an operation occurs. They also often confer with patients before a surgery and this may involve being a comforting presence to those fearful of their upcoming operation. During surgery, surgical techs assist the surgeon by passing them required instruments, providing suction, cutting sutures and more. Educational institutes offer either certificate or associate degree programs in surgical technology.
Dental Assistant
Dental assistants are a dentist's, oral surgeon's or other dental medical professionals' right hand man or woman. Their varied skill set and job duties ensure that a dental facility runs efficiently and effectively. They perform various clinical and administrative tasks including assisting a dentist with procedures, preparing instruments, processing X-rays, updating patient files and taking impressions of teeth. To prepare for a career as a dental assistant, normally you would take an accredited certificate or associate degree program. Some states require and many employers prefer candidates to obtain certification through the Dental Assisting National Board. Some states also require licensure.
Pharmacy Technician
Pharmacy Technicians assist pharmacists in delivering prescription medications to a variety of patients. They not only have to rely on a sound knowledge of math, health, medical terminology, drug interactions and disease – they also must have excellent communication and patient care skills. More and more, patients are looking to the pharmacy for counseling when it comes to understanding their medications and even in some cases are in need of tools to remember to take them. Numerous schools offer certificate or associate degree programs for prospective pharmacy technicians.
Licensed Practical Nurse (LPN)
According to the National League for Nursing, a licensed practical or vocational nurse "is a valuable member of the nursing community and significantly contributes to improving the health of the nation." Although they are not able to perform all the duties of a registered nurse (RN), license practical nurses (LPNs) perform tasks that deeply assist the patients they care for in various settings. Typically LPNs assist patients with hygiene, measure vitals, administer medications, apply dressings and more. To prepare for a career as an LPN you must complete a certificate program from a college or university. Some schools offer LPN to RN transition programs.
Healthcare Administration
Healthcare Administration
Healthcare administrators (also known as healthcare managers or executives) are essential figures for running a medical setting, be it an entire healthcare facility or a particular clinical department. He or she ensures that the medical centre is working as effectively as possible, overseeing staff, operations, funds and all other fundamental healthcare components. Healthcare administrators must tap into various knowledge banks including policy, finance, human resources, logistics and health. Colleges and universities offer degree programs at both the undergraduate and graduate levels in healthcare administration. Those with previous professional and educational experience may also opt for a certificate program.
Medical Biller & Coder
Medical billers and coders tap into their knowledge of medical terminology to translate diagnoses and treatment records into codes for billing statements that are sent to health insurance companies. They often communicate with patients, insurance representatives and physicians (the latter is for whom they are seeking reimbursements). Educational institutes offer certificate and associate degree programs in medical billing and coding (often referred to as "healthcare reimbursement" programs).
Medical Transcriptionist
Medical transcription (MT) is a great entry-level position for those looking to enter the healthcare field. MT's transfer audio files from a physician or other healthcare professional into medical-legal documents. Medical transcriptionists often work at doctor's offices, hospitals, or even at home! Get started by requesting information from a school near you, today!
You may find this article helpful:
Resources
Find Our Most Recent Articles & Interviews Below: