How to Find an Accredited Sonography Program in 2022
Beginning an educational program is a major commitment, and it's important to do your research. Learning about the career itself and whether or not it would be a good fit for you is probably the most important first step, followed closely by choosing an appropriate program.
Cost, location, time to completion, career assistance, employment rate, and entrance requirements are all important things to consider, but for a career in diagnostic medical sonography, it's equally important to choose an accredited sonography program. While most states don't currently require certification or licensure to become an ultrasound technician, almost all employers will. If you attend a sonography program that's been accredited, achieving licensure or certification is an easier process and attests to the level of education that you've received.
What is accreditation?
Accreditation is a process that a school or program goes through that demonstrates that they have achieved a certain level or quality in the education they provide. The standard is set and approved by an outside or unbiased agency that assures the training and instruction meets quality standards. Simply put, it means that an accredited ultrasound technician program has passed a "quality assurance test".
Who provides accreditation for Diagnostic Medical Sonography programs?
Accreditation for ultrasound technician programs is provided by the Commission on Accreditation for Allied Health Education Programs (CAAHEP). The CAAHEP accredits more than 2200 programs in 32 health science careers.
The CAAHEP is the most widely recognized accreditation agency when it comes to diagnostic medical sonography or ultrasound tech education programs.
While it currently accredits over 200 sonography programs, a handful of states do not have CAAHEP-accredited schools, and only a few accredited institutions offer online ultrasound programs. Thus, it is important to find out if ultrasound schools in your geographic area of choice are accredited, if not by the CAAHEP, by another accreditation organization.
For accrediting ultrasound programs, the CAAHEP seeks recommendation from the Joint Review Committee on Education in Diagnostic Medical Sonography (JRC-DMS) and together they develop standards in cooperation with a number of other expert institutes and societies related to ultrasound disciplines and concentrations.
The standards an ultrasound program must meet are extensive and include such areas as faculty qualifications, curriculum, student outcomes, clinical and didactic components and more.
To meet the JRC-DMS Minimum Expectations for Accreditation, the diagnostic medical sonography program must have the following goal(s):
"To prepare competent entry-level general sonographers in the cognitive (knowledge), psychomotor (skills), and affective (behavior) learning domains" and/or
"To prepare competent entry-level adult cardiac sonographers in the cognitive (knowledge), psychomotor (skills), and affective (behavior) learning domains" and/or
"To prepare competent entry-level pediatric cardiac sonographers in the cognitive (knowledge), psychomotor (skills), and affective (behavior) learning domains" and/or
"To prepare competent entry-level vascular technologists in the cognitive (knowledge), psychomotor (skills), and affective (behavior) learning domains."
The recently proposed revisions to the Standards and Guidelines for Accreditation of Educational Programs in Diagnostic Medical Sonography include 2 new learning concentrations: Breast Sonography and Musculoskeletal Sonography.
Other proposed changes included the requirement that all DMS Programs appoint an appropriately credentialed and qualified Clinical Coordinator.  These and other changes continue to improve the quality of education provided by accredited schools across the country.
How do you find accredited sonography programs?
The CAAHEP has provided a very user-friendly tool to help you find an accredited program in your state. With their tool, you can search by profession (from DMS to cardiovascular technology, radiology, and beyond), specialty, and location, and it will give you a list that meets the parameters that you have set.
"Complete at least a two-year program at an accredited, college-based school is number one. Be sure it is accredited (with the CAAHEP) so you are eligible to sit down and write the Boards (certification exams). Be careful because a lot of private schools don't tell you they're not accredited."Extended interview with Tom Whelan, diagnostic medical sonographer, echocardiographer and vascular technologist (RDMS, RDCS, RVT, FASE).
Is There Financial Aid Available?
How to pay for college is one of the many concerns for both students and parents alike. The questions are many, and the answers somewhat complicated. From the FASFA to scholarships, it's vitally important that you do your research and understand the consequences of your decisions.
If your are planning to start classes in 2021 you should submit your FASA as soon as possible.  The FAFSA opens on October 1 every year. That's not the deadline; that's when it opens—and the federal deadline is June 30. But each state and institution has their own deadlines for financial aid and scholarships.
Review the articles below for a complete overview of the options available to help you pay for college. If you're going to be attending a CAAHEP accredited program, Ultrasound Schools Info even has a scholarship to offer!
Financial Aid for Sonographers
Understanding Your Options to Pay for School
Apply for our Sonography Scholarship!
Financial aid is available for undocumented students
Accredited Diagnostic Sonography Programs Online
The CAAHEP has only granted accreditation to 3 programs that offer online or distance learning, as of November 2021. That being said, it's very important to keep in mind that sonography is best learned in a hands-on environment, so give careful consideration before enrolling in an online program.
There are some hybrid programs where classroom work is done online and clinical placements and lab work are done in person. Some online programs may be limited to those with previous healthcare/imaging experience and education. The 3 online or distance programs currently accredited by the CAAHEP are:
Institute of Ultrasound Diagnostics
One Timber Way
Suite 102
Spanish Fort, AL 36527
Specialty tracks: General Sonography
Washburn University (General/Cardiac)
1700 SW College Ave.
Topeka, KS 66621
Jackson College (General/Cardiac/Vascular)
2111 Emmons Rd
Jackson, MI 49201
Why choose an accredited program?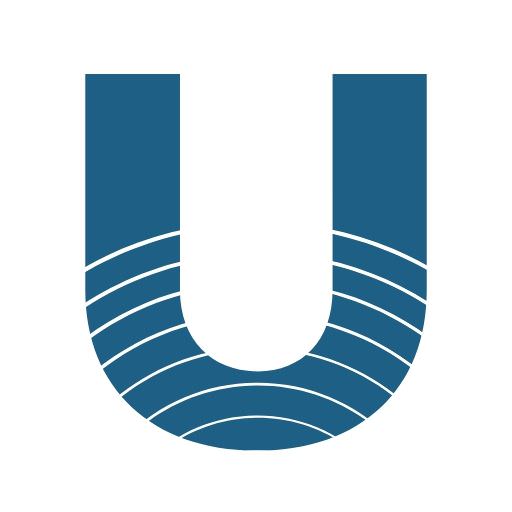 By choosing an accredited ultrasound program, you can go in knowing you will receive a valuable education.
"The standards by which these programs are measured have generally been developed by the professionals involved in each discipline and are intended to reflect what a person needs to know and be able to do to function successfully within that profession," states the CAAHEP.
"Accreditation in the health-related disciplines also serves a very important public interest. Along with certification and licensure, accreditation is a tool intended to help assure a well-prepared and qualified workforce providing health care services."
Other Specific Benefits of Completing an Accredited Ultrasound Program:
Employers will value candidates who have attended an accredited ultrasound program—they may even require it.
The easiest way to meet the educational requirements to sit for a certification exam (i.e. offered through the ARDMS or CCI) is to complete a CAAHEP-accredited program. It is possible to sit for an exam if you have completed a non-accredited program; however it often comes with extra pre-requisites. For example, in the case of the ARDMS you may also have to complete an extra year of full time, clinical employment (if you have not completed an accredited program) which in turn can be hard to secure without certification in the first place.

Ask Questions of Admissions Representatives

Before making a final decision on which ultrasound program you will enroll in, talk to an academic advisor, school representative or sonography department head. Some questions you might ask include:

Do I meet the requirements to be admitted into this program?
Is your ultrasound program CAAHEP-accredited?
What training and experience do the instructors have?
For an Associate's degree, will I be able to transfer credits towards a Bachelor's degree down the road?
What is the rate of employment after graduation?
Does this program adequately prepare me for ultrasound tech/sonographer certification?
Do I get to choose my clinical placements and will they expose me to different specialties?
Do you offer students services like academic advising, tutoring, study groups, financial aid, childcare, etc?
What types of ultrasound labs, equipment and training simulators do you have on campus?

You can start requesting information from ultrasound schools by visiting our interactive state directory.

Professional organizations within diagnostic medical sonography

Commission on Accreditation of Allied Health Education Programs
Primary accrediting body for ultrasound technician programs.
25400 US Highway 19 North Suite 158
Clearwater, FL 33763
(727) 210-2350

American Registry for Diagnostic Medical Sonography
Primary certification agency for sonographers.
1401 Rockville Pike Ste 600
Rockville, MD 20852
(301) 738-8401

Society of Diagnostic Medical Sonography
Membership organization offering continuing education courses.
2745 Dallas Pkwy Ste 350
Plano, TX 75093
(800) 229-9506

Joint Review Committee on Education in Diagnostic Medical Sonography
Member of the CAAHEP, goal to establish and maintain quality standards in education.
6021 University Boulevard, Suite 500,
Ellicott City, MD 21043
443-973-3251