Many of us do not remember a time when it was rare to see women in the workforce. Some of us (men and women alike) may think the problem of gender inequality no longer exists. And, in this day and age, the very idea of a man and woman working the same job but earning different incomes seems preposterous.
But, today, the gender income gap is alive and well. According to the Global Gender Gap Report 2016, on average across the world, women earn almost half of what men do. The global average salary for men is $19,873 compared to $10,778.
In the United States, the National Committee on Pay Equity founded Equal Pay Day in 1996. April 10th was chosen as the Day to symbolize how much more into the next year (over three months)  a woman must work to earn the same salary that a man made in the previous year.
According to the American Association of University Women (AAUW), in The Simple Truth (Spring 2017) report:
"The good news is that the gap has narrowed considerably in the last hundred years. The bad news is that the gap is still sizable, it's even worse for women of color, and it doesn't seem likely to go away on its own."
In 2015, in the U.S., the gap was 20%, states the AAUW; in order words women earned 80% of what men were earning on average for all occupations.
So how do incomes vary between men and women specifically among healthcare careers?
Income according to Gender in Healthcare
A couple years back, Dan Diamond, managing editor of Advisory Board, wrote a blog highlighting income differences in healthcare. The headline was especially telling: "Women outnumber them 10:1. So why do male nurses get paid more?"
More recent data, from the Bureau of Labor Statistics (BLS) supports this discrepancy, between men and women. According to the BLS' CPS Table 39 ("Median weekly earnings of full-time wage and salary workers by detailed occupation and sex") male nurses earned a median of $1,261/week and female nurses earned $1,143/week in the year 2016.
Check out some other salary differences between the sexes, according to BLS data:
| Occupation | Men's Median weekly salary (2016) | Women's Median weekly salary (2016) |
| --- | --- | --- |
| Registered Nurses* | $1,261 | $1,143 |
| Physicians and surgeons ◊ | $2,343 | $1,476 |
| Clinical laboratory technologists and technicians* | $1,071 | $834 |
| Diagnostic related technologists and technicians i* | $1,156 | $936 |
| Emergency medical technicians and paramedics ◊ | $821 | $650 |
| Health practitioner support technologists and technicians ii * | $712 | $643 |
| Healthcare practitioners and technical occupations overall * | $1,332 | $1,036 |
* = An occupation marked with an * has more females than males working in the field.
◊ = An occupation marked with a ◊ has more males than females working in the field.
 i = Diagnostic related  technologists and technicians includes cardiovascular technologists and technicians, diagnostic medical sonographers, nuclear medicine technologists, radiologic technologists and magnetic resonance imaging technologists.
 ii = Health practitioner support technologists and technicians includes dietetic technicians, pharmacy technicians, psychiatric technicians, respiratory therapy technicians, surgical technologists, veterinary technologists and technicians and ophthalmic medical technicians.
Factors like what men versus women choose to major in in college, and time away from work (i.e. due to maternity leave) partially explain income differences, says the AAUW.
In the context of healthcare, Diamond's Advisory Board article talks about specific reasons why male nurses may be paid more than female nurses. For example, male nurses may tend to fill more specialized or unique positions that pay better, such as working in critical care or as part of a medevac crew.
However, "discrimination and bias against women in the workplace are also culprits in the pay gap," the AAUW adds.
How can we Close the Pay Gap?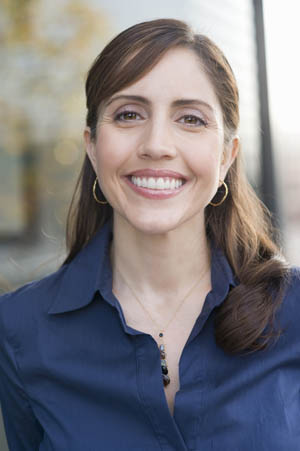 Although it's clear there's still a significant pay gap among the genders in healthcare, and overall, progress has been made, and ideally will continue to be made.
"The gap has narrowed since 1960, due largely to women's progress in education and workforce participation and to men's wages rising at a slower rate," notes the AAUW.
How can female workers advocate for better pay as individuals? The AAUW suggests learning and practicing negotiating skills. Considering traditional gender personalities – and what is conventionally expected and accepted – negotiation is more commonly associated with men. But all employees have the right to discuss their salaries with employers. "Knowing what your skills are worth, making clear what you bring to the table, emphasizing common goals, and maintaining a positive attitude are some negotiation tactics that have been shown to be effective for women," states the AAUW.  You can even participate in salary negotiation workshops to empower you for those important discussions.
On a larger scale, all of us can support pay equity through our collective voices, whether you talk to local legislators and politicians, join lobby groups and gender equality organizations, or write opinion pieces for a blog or even on your social media feeds.
Employers can follow in the footsteps of companies that signed Obama's equal pay pledge. Also some companies conduct regular audits to see what pay discrepancies may exist, and take steps to close the gaps.
Simply put, if employees know they are being treated fairly, in terms of income and in all other respects, they are more likely to be happier and more productive in the workplace.
Think you are being Discriminated Against at Work?
– Talk to your HR rep.
– Contact the U.S. Equal Employment Opportunity Commission to find out what your rights are: 1-800-669-4000
You can also visit their FAQ page: https://eeoc.custhelp.com/app/answers/list
– Talk to someone at your local American Association of University Women branch: https://ww2.aauw.org/branch_locator/index.php
– If you are feeling physical or mental health symptoms associated with what is happening at work, go see your doctor.
References
Global Gender Gap Report 2016: http://www3.weforum.org/docs/GGGR16/WEF_Global_Gender_Gap_Report_2016.pdf
The Simple Truth: http://www.aauw.org/aauw_check/pdf_download/show_pdf.php?file=The-Simple-Truth
Dan Diamond, Advisory Board: https://www.advisory.com/daily-briefing/blog/2014/04/why-do-male-nurses-get-paid-more
Bureau of Labor Statics, CPS Table 39: https://www.bls.gov/cps/cpsaat39.pdf