Become a Diagnostic Medical Sonographer in Oregon. Explore medical imaging education and career opportunities near you.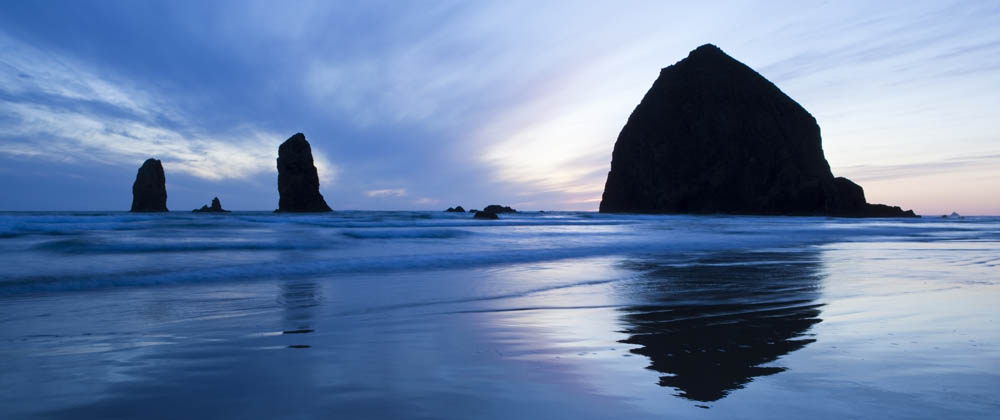 Below you will find all of the accredited Sonography schools in Oregon that offer Degree or Certificate programs in 2019.  If you're interested in attending an ultrasound technician school in Oregon, we've done much of the research for you.  We'll discuss and connect you with accredited programs below, tell you about how the field is growing, what salary you can expect to earn as a diagnostic imaging technician, and what the certification requirements are in the state.
Due to the cost of setting up a facility for ultrasound training, some communities cannot offer a program specific to diagnostic medical sonography. In these situations, students may wish to learn about related programs, such as the ones listed below. Job growth is expected across the healthcare industry, so find a career that interests you and fits your long-term goals. Explore the list of schools, request information from them, and get your questions answered regarding the programs and degrees offered.
Connect with Educational Programs near You
Connect directly with Oregon colleges and universities. Click below for program information and to speak with an individual school's admissions representative.
CAAHEP Accredited Diagnostic Sonography Programs
There is currently only one school that has met the CAAHEP DMS Accreditation Standards and Guidelines by passing a series of program reviews, including a self-study review and a site visit.
The successful completion of one of these recognized Oregon DMS programs is the most comprehensive and direct way students can earn eligibility to sit for the ARDMS​​​​​​​​​​​​​​​​​​​​​ Sonography Principles & Instrumentation (SPI) examination.
Accredited Sonography Schools in Oregon for 2019
The following school has three types of sonography programs – Vascular, General, and Cardiac – that have been accredited by the Commission on Accreditation of Allied Health Education Programs (CAAHEP), current as of March, 2019.
Institution Name
Location
Program Director
Initial Accreditation Date
Oregon Institute of Technology
3201 Campus Drive
Klamath Falls, OR 97601
Christopher Caster MEd, RVT
 9/18/2015
Oregon Healthcare Career Resources
According to Oregon's Workforce website (qualityinfo.org), "Workers must have an associate degree to gain the necessary skills for this occupation. However, those with a bachelor's degree have a competitive advantage in this labor market." Most diagnostic medical sonographers in Oregon are employed by general medical and surgical hospitals. With such a high employment outlook and the opportunity to earn some of the highest wages in the country, it makes sense to pursue your degree in Oregon.
Source: U.S. Bureau of Labor Statistics, May 2015 data. http://www.bls.gov/oes/current/oes292032.htm
The US Bureau of Labor Statistics has an estimated employment growth of 26% by 2024 for diagnostic medical sonographers.
It is the 3rd highest paying state for ultrasonographers, with an annual median salary of $86,390 (May, 2015 data).
Is a job in healthcare the right one for you?
Certification Requirements in Oregon
Oregon's Board of Medical Imaging has declared that "persons practicing in Oregon in diagnostic medical imaging modalities must have a current two-year license or permit from the Oregon Board of Medical Imaging (OBMI)". As of January 1st, 2014, the OBMI requires that practicing sonographers either:
(A) Holds a credential issued by a credentialing organization in a medical imaging
modality recognized by the board.
(B) No later than December 31, 2010, passed the examination of the American Registry of Radiologic Technologists after being sponsored for the examination by the State of Oregon. (www.oregon.gov/obmi/Pages/index.aspx)
To fully understand the change in the law, and to apply for the Oregon state license, please visit oregon.gov/OBMI.
Most employers also require professional certification by the American Registry for Diagnostic Medical Sonography (ARDMS). The only way to earn certification is by taking and passing their exam. There are many locations throughout Oregon to take the exam, and you can find them on the ARDMS website at ardms.org, or by calling the testing company Pearson Vue at 1-877-258-9220.
The easiest way to qualify to sit for the exam is to graduate from a program accredited by the Commission on Accreditation of Allied Health Education Programs (CAAHEP). Otherwise, you'll need 12 months of full time clinical experience, which is not easy to get when you are not ARDMS certified. Request information from several ultrasound technician schools in Oregon, and do the research to make sure that they meet the certification requirements you're looking for.
Additional Certification Information
Frequently asked questions
What does an ultrasound technician do?
There's much more than just imaging internal organs. Learn more at: ultrasounddchoolsinfo.com/ultrasound-technician. Get a complete job description, as well as first-hand accounts of what it's like to be a sonographer.
How do I get started?
We'll walk you through all of the steps, starting when you're still in high school or before you've started any formal post-education program, all the way through finding a job and advancing in your career. Get Started Now.
How long do I have to go to school?
Most degree programs are completed within two years.
How do I know if it's right for me?
In order to be successful in the field, you'll need more than just technical knowledge. Here's how you'll know if you've got what it takes.
What other jobs can I get in healthcare?
There are many careers available within the healthcare industry, and we'll introduce you to many of them here.
City Spotlight: Portland
Ultrasound Technician Schools in Portland

The healthcare industry is one of the fastest growing employment sectors in Portland (source: OregonMetro.gov), and 4 of the top 10 Best Companies to Work for in Oregon are in healthcare (jobdango.com). In a city where a large percentage of workers have college degrees, it's important to make sure you have the education you need to be a competitive candidate in the marketplace. There are several programs to choose from in the PDX area, whether you decide to pursue a degree in sonography or in allied health.
Oregon is a beautiful state, with many activities to pursue, regardless of the city in which you choose to attend ultrasound technician school. If you love the outdoors, Oregon offers fine beaches, world class skiing and mountain climbing, and everything in between. Portland, Oregon's most populous city, offers big-city amenities with a college town feel. It's been on the top ten of everything from "Least expensive cities" to "Best places to live", and combines breath-taking scenery and a laid back feel with a fun and friendly social scene. Pursuing your education in Oregon combines the best of many worlds. Request information from schools today to get started!