Diagnostic medical sonographers play an important role in modern healthcare.  Utilizing specialized equipment, they produce images of the inside of the body that are used by physicians to diagnose and treat disease, as well as monitor pregnancies.
Entrance to an ultrasound school is often a competitive process as most programs limit the number of students admitted each year.  Learn the prerequisites of the programs in your area to make sure you're on track to apply.
How to Become a Sonographer in Indiana
Choose an Accredited Program. It's important to review the program-level accreditation at the ultrasound school you are interested in. If possible, choose one that has been accredited by the CAAHEP – Indiana has six.
Complete Your Degree. A minimum of an Associate of Science degree in DMS is required for entry-level positions. There are several Bachelor's Degree programs in Indiana to choose from as well.
Pass the Certification Exam. Graduating from a CAAHEP accredited program will automatically qualify you to sit for the ARDMS' exam. Virtually all employers will require their certification.
Connect with Educational Programs near You
Connect directly with Indiana colleges and universities. Click below for
affiliate/sponsored
program information and to speak with an individual school's admissions representative.
Why Choose a CAAHEP Accredited Diagnostic Sonography Program?
The primary accrediting body for sonography programs is the Commission on Accreditation of Allied Health Education Programs (CAAHEP). A school becomes accredited by CAAHEP once it has met their DMS Accreditation Standards and Guidelines as well as passed a series of program reviews, including a self-study review and a site visit.
The successful completion of an accredited Indiana DMS program is the most comprehensive and direct way students can earn eligibility to sit for the ARDMS​​​​​​​​​​​​​​​​​​​​​ Sonography Principles & Instrumentation (SPI) exam, as well as a specialty exam. Passing both of their exams will allow you to receive professional certification in diagnostic medical sonography.
If you're currently enrolled in or have been accepted to a CAAHEP accredited program, you're also eligible to apply for the UltrasoundSchoolsInfo $1,000 scholarship. Click here to learn more.
Accredited Sonography Schools in Indiana in 2024
The following ultrasound schools in Indiana have all been accredited by the CAAHEP and offer certificates or degrees in diagnostic medical sonography as of October 2023:
School
Programs
Prerequisites
Apply
Ascension St. Vincent College of Health Professions
2001 W 86th Street
Indianapolis, IN 46260
Associate of Science degree with concentrations available in Abdomen-Extended, Vascular, and Obstetric sonography.
Prerequisite courses with a cumulative GPA of 2.0 or better, plus a written narrative.
Applications are accepted November 1 – January 31st.
Caris College
2780 Jefferson Centre Way
Ste 102
Jeffersonville, IN 47130
Associate degree in ObGyn or Abdominal-Extended sonography.
High school diploma or GED, passing score on the Entrance Examination, two letters of recommendation, and interview with the program director.
Application can be submitted online.
Franciscan Health Crown Point
1201 South Main Street
Crown Point, IN 46307
Associate degree in adult echocardiography.
Prerequisite courses must be completed, with a cumulative GPA of 2.0 or better, prior to application, plus two letters of recommendation.
Applications are submitted online.
Indiana University Northwest
3400 Broadway
Gary, IN 46408
Bachelor or Science in Radiologic Science (BSRS) – DMS concentration.
This is a competitive admission process. Required courses must be completed with a cumulative GPA of 2.5.
Learn more about the admissions process here.
Ivy Tech Community College
8000 South Education Drive
Terre Haute, IN 47802
Associate of Science in DMS with specialty tracks available in cardiac, vascular, and general sonography.
Certain college-level prerequisite courses are required.
Begin the application process here.
University of Southern Indiana
8600 University Blvd
Evansville, IN 47712
Bachelor of Science DMS with concentration tracks available in ObGyn, Adult Cardiac, Vascular and Abdominal-Extended sonography.
Applicants must first be admitted to the University. Prerequisite courses are required, along with verifiable observation hours in an ultrasound clinic.
Applications are due September 15th.
* This information is obtained from a number of sources, is provided without charge, and is believed to be accurate.  Please contact us with updates.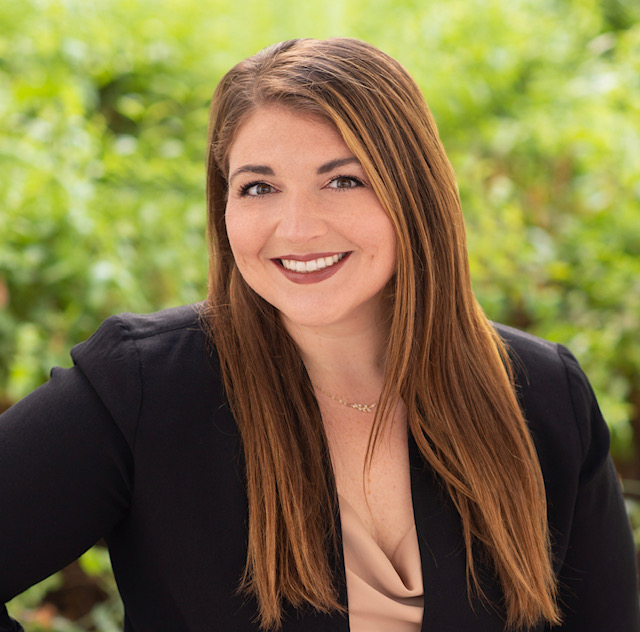 Indiana's Medical Imaging Mentors
Sam Callis, author, MHA, RDMS, RDCS, RVT, DMS, is a former instructor and Clinical Coordinator at University of Southern Indiana, and author of the book "Diagnostic Medical Sonography – The Definitive Guide to Planning Your Career".
In the interview she conducted with us she passed on her thanks to her former employer and alma mater, the University of Southern Indiana: "I also want to recognize and thank the exceptional faculty at the University of Southern Indiana for years of education, guidance, and inspiration, particularly the College of Nursing and Health Professions' Diagnostic Medical Sonography and Health Administration Programs."
How Much do Ultrasound Techs in Indiana Make?
According to the Bureau of Labor Statistics (BLS), the mean annual salary for sonographers in Indiana is $75,510, or $36.31 per hour (May 2022). Diagnostic medical sonography is one of the highest paying careers available with just an associate's degree, and it's growing at a rapid pace. Conditions in your area may vary.
Where you work, amount of education, whether or not you received certification from the ARDMS, and more play a role in how much you can earn. For example, outpatient care centers tend to pay the most, though hospitals have the highest employment numbers.
In addition, diagnostic medical sonography is one of the highest paying careers available with just an Associate's Degree, and it's growing at a rapid pace. Earning a Bachelor's Degree may open you up to higher paying positions.
Not all areas of the state pay the same. Below you will the average salary for a few metropolitan areas of Indiana as of May 2022:
|  Metropolitan Area | 2022 Mean Salary |
| --- | --- |
| Central Indiana | $78,110 |
| Indianapolis-Carmel-Anderson | $79,090 |
| South Bend-Mishawaka, IN-MI | $69,030 |
| Fort Wayne, IN | $72,700 |
| Evansville, IN-KY | $69,770 |
Source: Bureau of Labor Statistics (BLS)
Certification Requirements in Indiana
The state of Indiana does not require ultrasound technicians to obtain licensure or certification. However, most employers do require professional certification by the American Registry for Diagnostic Medical Sonography (ARDMS). The only way to earn their certification is by taking and passing their exam.  In order to qualify, you must meet one of their prerequisites.
Additional Certification Information
Certification overview
About the ARDMS
ARDMS testing prerequisites
Frequently asked questions
What does an ultrasound technician in Indiana do?
Sonographers do much more than just image internal organs. They also work closely with other members of the healthcare team and patients, and evaluate the images they capture. Learn more on our ultrasound technician career overview page. Get a complete job description, as well as first-hand accounts of what it's like to be a sonographer.
How do I get started as a medical sonographer in Indiana?
We'll walk you through all of the steps, starting when you're still in high school or before you've started a formal post-education program, all the way through finding a job and advancing in your career. Get Started Now.
How long do I have to go to school?
Most degree programs are completed within two years, which will allow you to earn an Associate's Degree, though program lengths can vary depending on specific program requirements. You can also go to school longer and receive a Bachelor's or Master's Degree, which will allow you to advance your career and increase your salary.
How do I know if sonography is right for me?
In order to be successful in the field, you'll need more than just technical knowledge. Click here to find out about the qualities that make a great sonographer.
What other jobs can I get in healthcare?
There are many careers available within the healthcare industry other than diagnostic sonography, and we'll introduce you to many of them here.